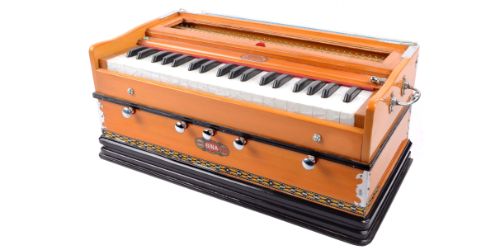 Order policy

Order Policy
We ship worldwide via FedEx, DHL, UPS, Post Office, air freight, and sea freight. While we take every precaution in packing the instruments for shipment, there is no way to give a 100% guarantee that the instrument will not be damaged in transit. Some carriers do give an insurance cover for every international shipment, and in the unlikely event of a damaged instrument, the claim for it must be directly filed and settled with the carrier. We do not provide insurance for single piece or small sized shipments.

Bina Musical Stores assumes no responsibility for damage in transit. While this may sound disheartening, we want our customers to rest assured that our packing is of world class and we leave no stone unturned when it comes to ensuring customer satisfaction.

Also, since these are handmade instruments, no two instruments even of the same model and specification will ever be identical and there may be colour and some design variations. The images on our website may differ slightly from the finished instrument that we ship.

All sales are final and we do not accept returns / refunds and/or exchange under any circumstances. We will also, under any circumstances, not accept chargebacks or claims via PayPal from customers that have paid via this mode. Please satisfy yourself completely that you are ordering the correct instrument before placing your order. Also, when shipping either domestically or internationally by post office, there is no tracking information. We will provide a proof of shipping by way of a scanned copy of the postal receipt, and take no responsibility for delays / detentions caused by the recipient countrys customs and / or border control office/s. All custom duties and dues (if any) are to be borne by the customer.